Vizibl Webinars | Catch up on demand
Revisit or catch up on May 25th's Decade of our Lives Vizibl webinar with Anke Hampel, Tetra Pak's Global Innovation & Sustainability Director
Watch now
On Wednesday, 25th May, Anke Hampel, Global Innovation & Sustainability Director, alongside Vizibl Sales Director Tim Fowler, hosted a highly practical sustainability session.
Tetra Pak, the world's leading food processing and packaging solutions company, has impressive sustainability credentials. Rated as a leader in CDP's 2021 annual environmental disclosure and scoring process, Tetra Pak's sustainability strategy is centred around 3 core pillars - food, planet, and people.
In this session, we learned more about how Tetra Pak have aligned their suppliers around their sustainability goals, and Anke took a deeper look into how Tetra Pak are addressing the scope 3 emissions challenge.
Anke Hampel
TETRA PAK
Anke joined Tetra Pak in 2017 and previously held positions within Procurement and Finance in the Consumer Goods Industry. She is a member of Tetra Pak's global Procurement Leadership Team, tasked with driving excellence in the company's sustainability and innovation approach. By focusing on the brand's promise to protect what's good — food, people, and the planet — Anke and her team are ensuring progress towards Tetra Pak's commitment to the United Nations' Sustainable Development Goals (SDGs). This includes developing key innovation partnerships in order to help the company's future packaging be fully recyclable and carbon neutral through using responsibly sourced renewable or recycled materials.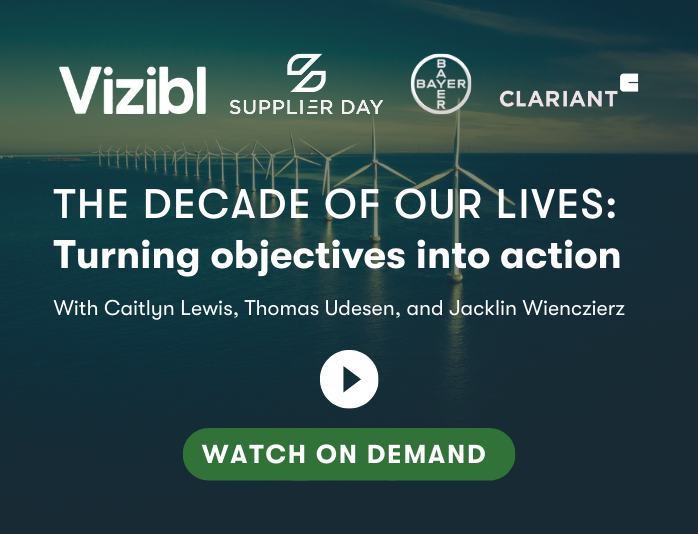 Watch our last Decade of our Lives webinar where we were joined by two procurement leaders as they brought us through how Clariant and Bayer are turning their climate objectives into action.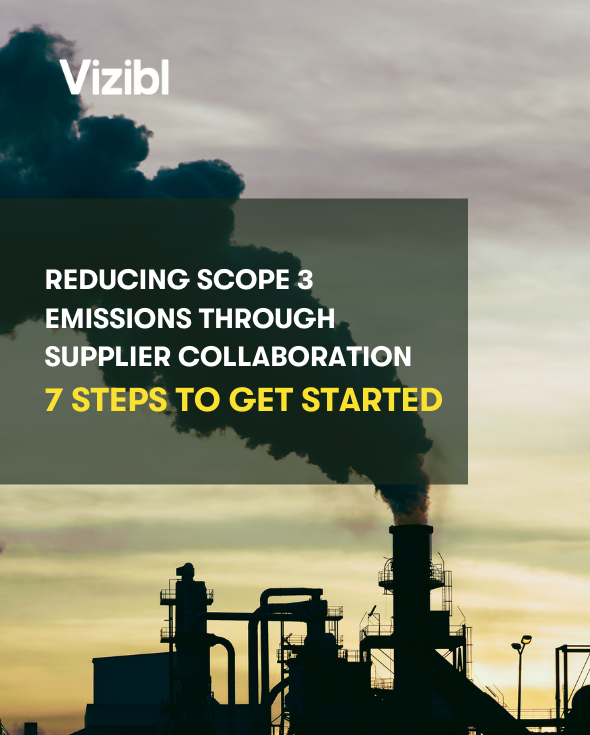 Get this Vizibl whitepaper outlining seven practical steps that procurement functions can take to begin addressing scope 3 emissions with key suppliers and partners.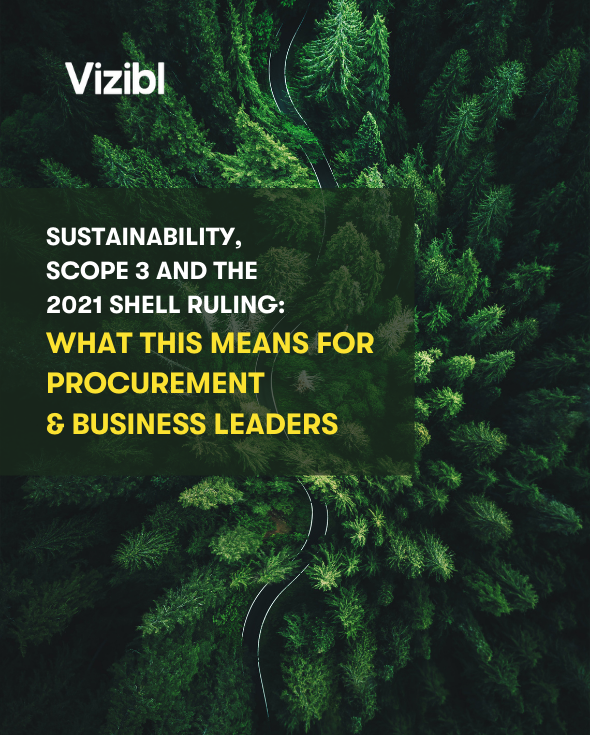 A Dutch court ruled that Shell are responsible not only for their own emissions but also those of the 'suppliers and customers of the group'. Find out what this means.
Vizibl Sustainability
Given that value chain emissions make up the majority of our environmental impact, the supply chain holds the key to true organisational sustainability. While cost and complexity have been a barrier for enterprise businesses looking to reduce their impact on people and planet, supplier sustainability doesn't need to be difficult or expensive.
Vizibl brings together your supply chain sustainability data in one place so you can identify new opportunities with suppliers, accelerate collaborative initiatives, and meet your ambitious commitments.
If you'd like to learn more about how to leverage Supplier Collaboration & Innovation to drive sustainable business growth, visit: