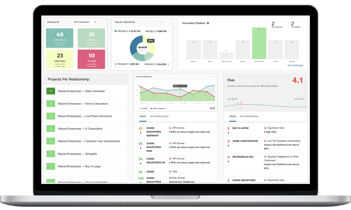 Arrange a demo today see how Vizibl can help you
Determine supplier relationship health in an instant.
Align your suppliers with your business objectives.
Manage supplier performance and monitor improvement plans in real-time.
Quickly escalate issues and risks before they impact performance.
Assign joint tasks and projects to suppliers and staff members at the click of button, empowering them to collaborate and solve businesses problems.
Vizibl lights the path for successful supplier collaboration.