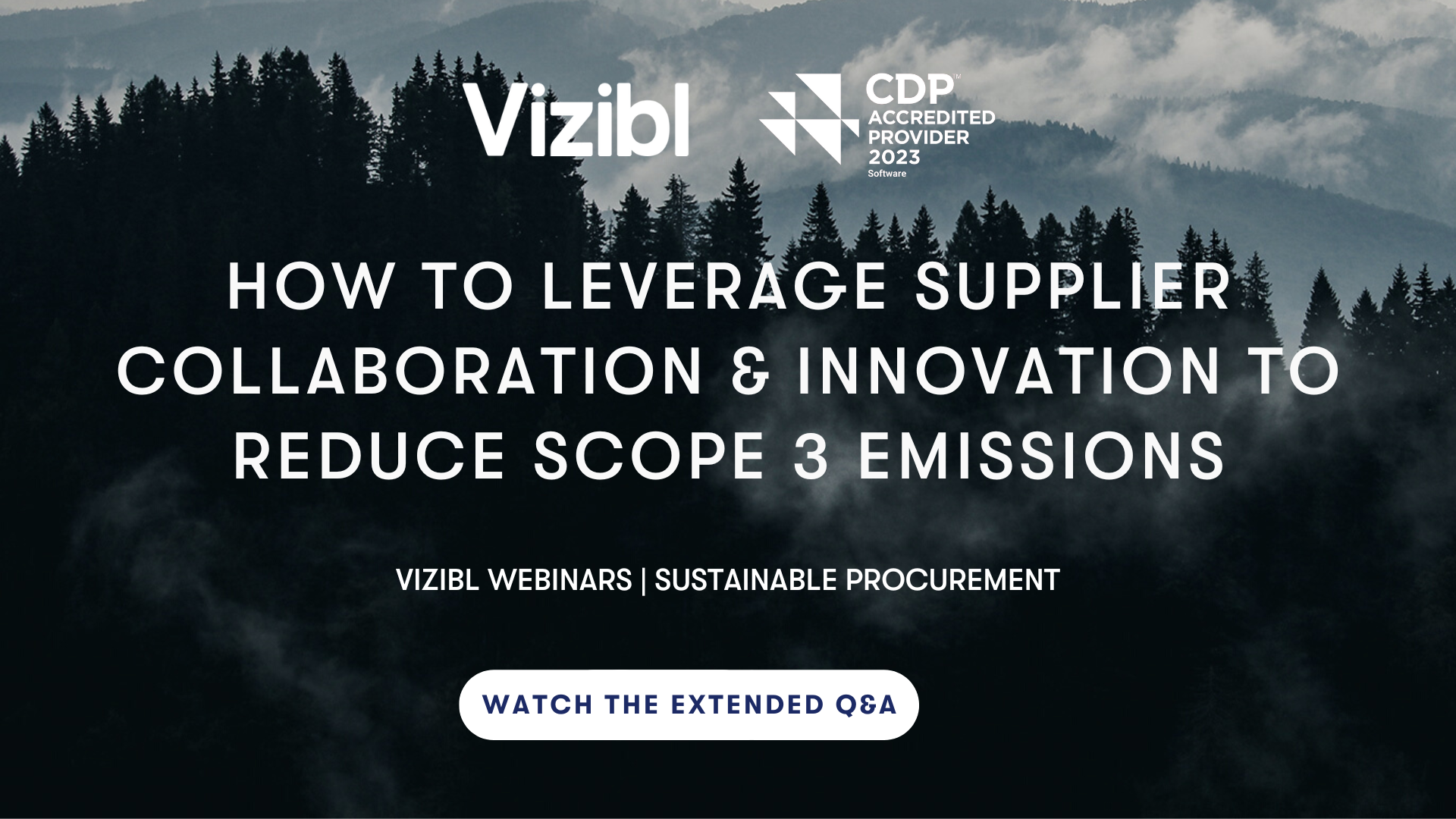 About this webinar Watch on demand
CDP have said that responders to their 2023 corporate climate change disclosure programme will differentiate themselves by their progress on scope 3 emissions reduction. Necessarily, this is going to require these businesses to decisively collaborate and innovate with their suppliers, since measurement alone does not equate to action.
On March 15th, we were thrilled to be joined by Cesare Guarini, sustainable procurement thought leader and former Director of Sustainability Procurement at Philip Morris International, as he explored how large enterprises can leverage Supplier Collaboration and Innovation to reduce their scope 3 emissions, starting right now.
Everyone is searching for the perfect ruler, but instead of standing still, we need to find a path to move from measurement to decisive action.
Watch the on-demand recording of March 15th's webinar now by filling out the form to the right!