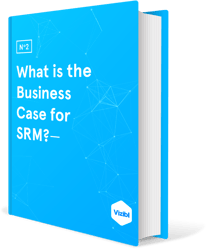 Supplier Relationship Management (SRM) is quickly becoming a core pillar of procurement.
But in the past, SRM has been hindered because resources and KPI's have had a greater focus on strategic sourcing activities.
This White Paper will enable Procurement Leaders to get the lowdown on building a powerful business case for SRM that will unlock value and opportunity.
The paper covers:
Development of Innovation

Mitigating Risk

Improve two way Communication

Positioning your business as a Customer of Choice